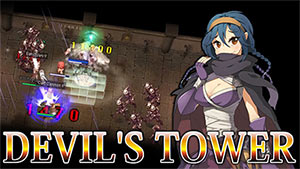 ENG
: We communicate to all players that the "Devil's Tower" instance has been released and activated on the Test Server. Before the official release on the Main Server we will want to have feedback from you on the forum and test it completely.
We remind you that on the Test Server for each character created, you will receive a fair amount of zeny and Game Master's items to be able to level up quickly and test every aspect of the game faster.
ITA
: Comunichiamo a tutti i giocatori che sul Test Server è stata rilasciata e attivata l'instance "Devil's Tower". Prima del rilascio ufficiale sul Main Server desidereremo avere dei feedback da voi sul forum e testarla totalmente.
Vi ricordiamo che sul Test Server per ogni personaggio creato, riceverete una discreta quantità di zeny e degli oggetti fa Game Master per poter avanzare di livello in maniera veloce e testare più rapidamente ogni aspetto del gioco.