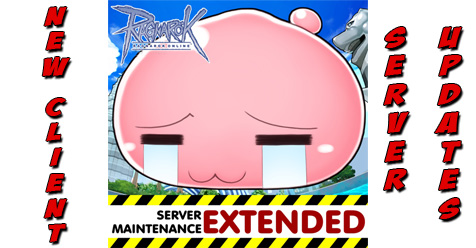 ENG
: Sorry for this long period of absence but in reality we were working behind the scenes to present the new updates that will be installed during the maintenance of the server
Monday, November 5
. During this maintenance the server will be unreachable
from 9:00 am to 1:00 pm
(
CET
) just to update it with many surprises that will be revealed with special news after the server returns online from maintenance.
Also the client has undergone a complete restayling, for this reason you will have to download a new game client available immediately for download from
THIS LINK
(3.0 GB) and that will only work after Monday's maintenance. But before installing it we strongly suggest that you uninstall the old client from your PCs to avoid any problems and because it will no longer work on the updated INFINITY server.
ITA
: Scusateci per questo lungo periodo di assenza ma in realtà eravamo al lavoro dietro le quinte per presentarvi i nuovi aggiornamenti che verranno installati durante la manutenzione del server di
lunedì 5 Novembre
. Durante questa manutenzione il server sarà irraggiungibile
dalle ore 9:00 alle ore 13:00
(
CET
) appunto per aggiornarlo con tante sorprese che verranno rivelate con apposita news dopo che il server tornerà online dalla manutenzione.
Anche il client ha subito un completo restayling, per questo motivo dovrete scaricare un nuovo client di gioco disponibile da subito per il download da
QUESTO LINK
(3,0 GB) e che funzionerà solo dopo la manutenzione di lunedì. Ma prima di installarlo vi suggeriamo vivamente di disinstallare il vecchio client dai vostri pc per non incappare in nessun problema e perché non funzionerà più sul server di INFINITY aggiornato.