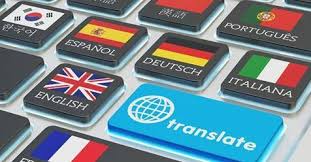 ITA
: A grande richiesta abbiamo iniziato un nuovo progetto atto a tradurre nella lingua italiana il gioco sia lato server che lato client, ma non ci siamo limitati solo a questo... il sistema è stato pensato prima di tutto per ospitare più lingue contemporaneamente ed attivare un nostro tool creato per chiunque voglia dare il proprio contributo ed aiutarci nella traduzione del gioco anche in altre lingue, ma di questo ne parleremo più avanti dopo averlo messo a punto (seguirà news)!
Essendo ancora nella fase di primo sviluppo, già da subito entrando in gioco vi troverete una finestra di selezione lingua, fate la vostra scelta ma vi avvisiamo che le prime traduzioni le potrete vedere online dalle prossime settimane. Purtroppo vista l'enormità di testi e materiali da tradurre, la fase di traduzione sarà lunga ma inesorabile e vedete tradotti gli npc gradualmente!

Enjoy!
ENG
: By popular demand we have started a new project to translate the game on both server and client side into Italian language, but we have not limited ourselves to this only... the system has been designed above all to host multiple languages simultaneously and activate a our tool created for anyone who wants to contribute and help us to translate the game in other languages, but we'll talk about this later on after having finalized it (follow news)!
Since it is still in its early development phase, you immediately enter the game to find a language selection window, make your choice, but we warn you that the first translations can be viewed online in the coming weeks. Unfortunately, given the enormity of texts and materials to be translated, the translation phase will be long but inexorable and see the npc translated gradually!

Enjoy!